The Securities and Commodities Authority (SCA) is pleased to launch its Innovation Portal as part of its U.A.E. Innovation Week initiatives, which came in response to the initiative introduced by the U.A.E. President H.H. Sheikh Khalifa bin Zayed Al Nahyan to announce 2015 as the Year of Innovation and to put into action the national innovation strategy and the directives of the Cabinet, chaired by H.H. Mohammed bin Rashid Al Maktoum, Vice President, Prime Minister, and Ruler of Dubai, to all federal bodies to create an environment that promotes innovation to improve the ranking of the U.A.E. on all global indexes.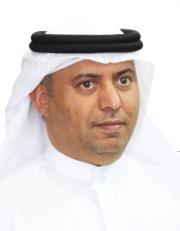 H.E Dr.Obaid Saif Al Zaabi
Acting CEO
The U.A.E Innovation Week is in fact a development initiative to inspire creative ideas. I expect that the involvement of the Securities and Commodities Authority (SCA) in this week's events would result in innovative solutions that not only contribute to the development of the services provided to capital and commodities market participants as per the highest standards of quality and excellence, but to the development of the level of performance of all of the securities sector components, which tend to create a stimulating investment environment that promotes the value of the knowledge economy and opens new, advanced prospects to the national economy.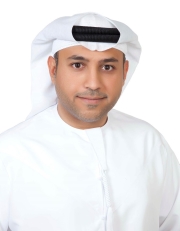 H.E. Mohamed Khalifa AL Hadari
Deputy CEO for Organizational & Supporting Services
CEO for Innovation